m/v Icestar
Date: 2011
Scope of work: Wartsila vasa 32 – ME overhaul
---
m/v Lara, m/v Esmeralda
Date: December 2011
Scope of work: Overhaul of main engines, type Deutz TBD 645. Engine dismantled, all parts overhauled including crankshafts reconditioning.All crankpins machined on situ to fit undersized bearings.
Place of service: Emshaven, Swinoujscie
---
m/v Green Tromso
Date: October 2011
Scope of work: general overhaul of Aux. Engine MTU 12V 183 TE 52
Place of service: at sea/Lithuania
---
m/v Transrussia
Scope of work: Replacement of cracked main engine block. Work done mainly during voyage. 1 week on dry dock . Engine was fully dismantled, old crankshaft installed in new engine block and assembled back from the bottom to the top. Shaft alignment works done with Pruftechnik laser tools.
Place of service: Lubeck/at sea
---
m/v Eglantine
Date: March 2011
Scope of work: ME MAK 9M453AK dismanting (work during voyage)
Place of service: The Netherlands
---
m/v River Bee
Date: June 2010/March 2010
Scope of work: Main electric systems repair, electric instalation in accommodation
Place of service: Holland
---
m/v Green Cooler
Date: February 2010
Scope of work: AE Mitsubishi – overhaul (work in shipyard)
Place of service: Spain
---
m/v Coppename (SEATRADE)
Date: January 2011
Scope of work: Replacement of deffective generator (work in port)
Place of service: Holland
---
m/v Green Crystal
Date: January 2011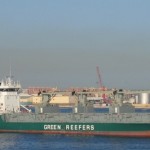 Scope of work: ME Wartsila vasa 32 W12 repair
Place of service: Norway
---
m/v Green Magnific
Date: November – December 20101
Scope of work: AE Yanmar M220AL-UN – overhaul, 2 pieces ME MAK 601 – inspection
Place of service: Poland
---
m/v Green Ice
Date: June 2010
Scope of work: ME Warstila vasa 32 – overhaul
Place of service: Poland
---
m/v Fryken
Date: August 2010
Scope of work: ME Bergen Diesel 3274 KW – engine control malfunction
Place of service: Poland
---
m/v Green Iceland
Date: July 2010
Scope of work: ME MAK 552C – overhaul (single unit)
Place of service: Faroe Island
---
m/v Alstern
Date: June 2010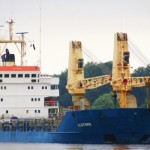 Scope of work: ME Akasaka-Mitsubishi 6 UEC37/68H – overhaul
Place of service: Germany
---
m/v Green Majestic
Date: May 2010
Scope of work: ME MAK 6 M601 – overhaul
Place of service: Spain
---
m/v Henriette
Date: March 2010
Scope of work: ME Deutz RB8M358 – overhaul (work in shipyard)
Place of service: Denmark
---
m/v Tigran
Date: January / February 2010
Scope of work: main engine crankshaft replacement, turbochargers and injection pumps overhaul
Place of service: Świnoujście – Poland
---
m/v Royal Klipper
Date: January 2010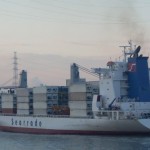 Scope of work: New ventilation and CO2 system
Place of service: Hamburg / Rotterdam
---
m/v Cold Stream
Date: December 2009 / January 2010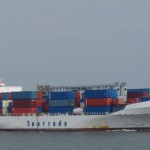 Scope of work: thruster electromotor overhaul, new bow thruster cabinet control system
Place of service: Hamburg / Rotterdam